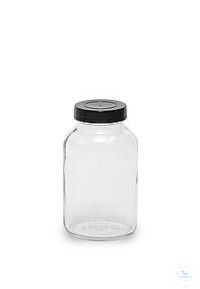 The picture may be different from the article and can include supply, which is not in the standard scope.
sample glass 1 litre
---
Order-No.: 83325000
50,00 € for 1 piece
---
Article-No:

83.3250.00

Validity:

31.12.2021

Last Update:

31.12.2020

Alternative articles:

Show
Is recommended, if a larger sample collection than 500 ml is required, because the sample exhauster with cyclone separator is delivered with a 500 ml glass bottle as standard. Also 2 litres and 5 litres of sample glasses are available.
Please order the adapter additionally - article no. 19.5790.00 - to attach the 1 litre sample glass.
| Description | value |
| --- | --- |
| Net weight: | 680 g |
| Description | value |
| --- | --- |
| Customs tariff number: | 84799070 |
| Country of origin: | Germany |
| County of origin: | Hesse |
| Dual use statement: | No |
| Präferenzkennung: | Yes |